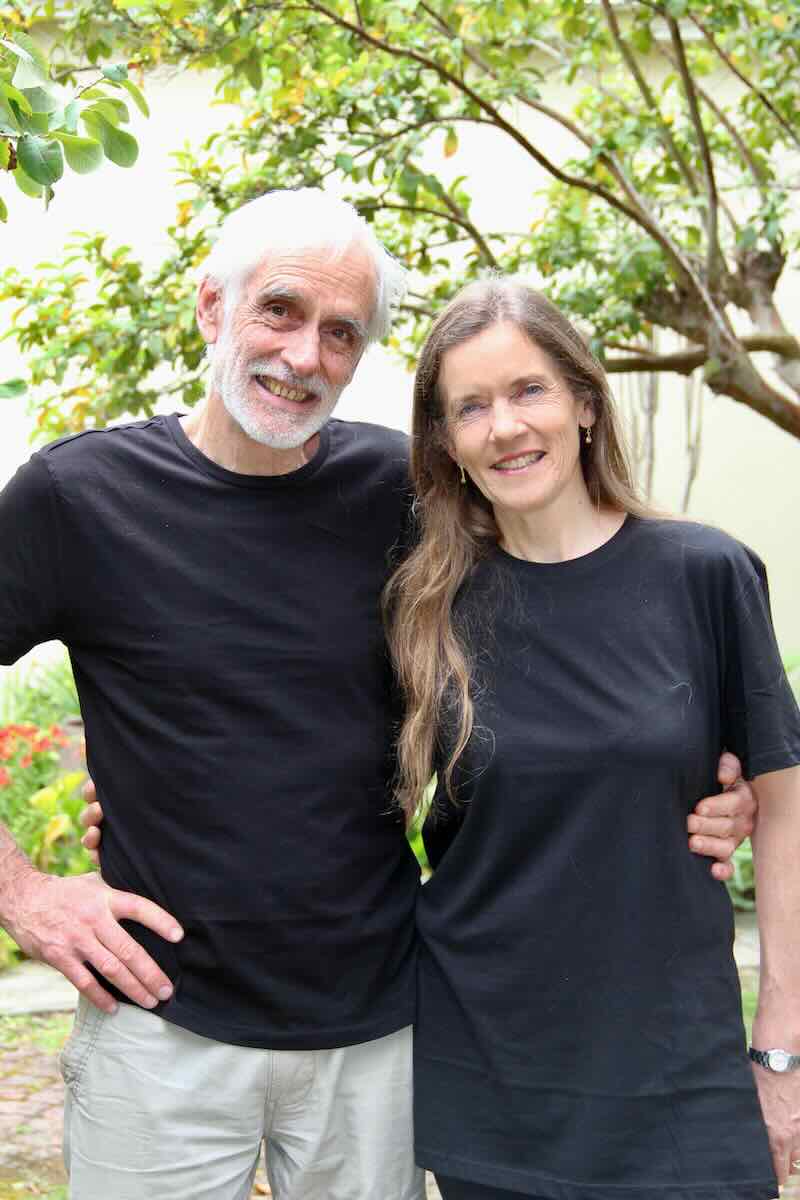 We, Dave and Di Möhr, have our workshop and studio at our home in the village of Stanford (South Africa). This is where we work with resin, metal, machines and our hands to create Art that Works. We've always been the type of people who, when there's a choice between the easy way and the hard way, we tend to do it the hard way. Which doesn't make business sense. But it does make lots of sense when you are creating something that you love and hope other people will treasure as much as you do. Welcome to Stanford Pen Studio!
Dave has been an avid woodworker since he was a kid and has always hankered after being able to work with his hands full-time. He makes the pens and Di makes the blanks. She loves mixing colours into resin and experimenting with new textures and techniques.
Feedback from some of our customers
I received the Ghost's Breath yesterday. Thank you so much. It is perfect, just as I imagined it.
Perhaps I should have written a few words after receiving the first pen, but obviously I was a bit overwhelmed by how gorgeous it is in reality and how well it writes. It has made its way to the top five pens of my collection almost instantly. So I am looking forward to receive the next beauty.
I have just received the pen. It is beyond gorgeous! The wait was worth it. I will carry it around everywhere… Thank you!!